Diana Cary, M.Div., Senior Pastor/Founder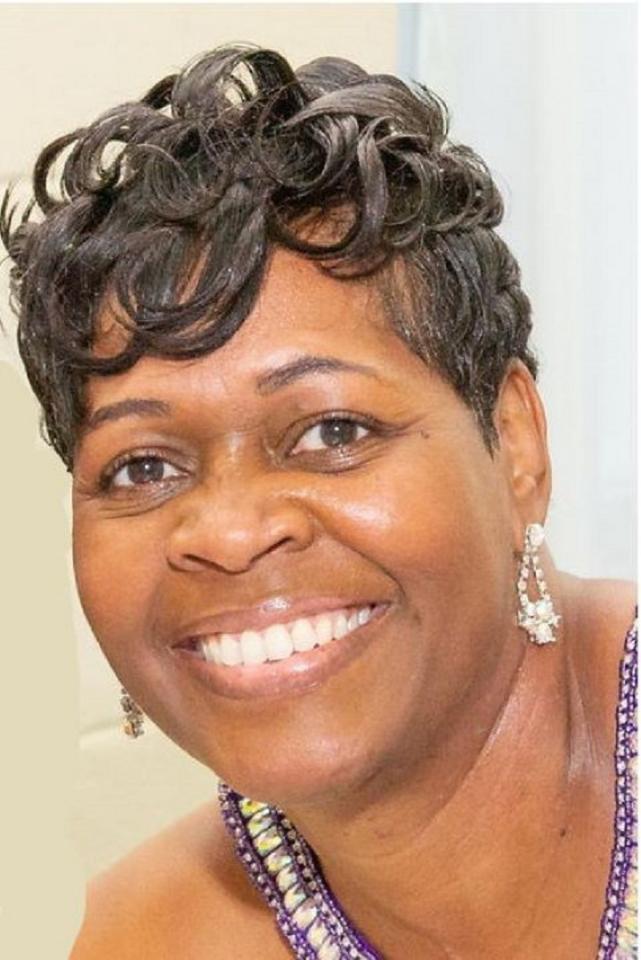 Pastor Diana D. Cary is a native of Newport News, Virginia. In July 2019, God provided her with the vision of being the Founder, CEO and Senior Pastor of Divine Deliverance Ministries (DDM). After much prayer and numerous conversations with God, Pastor Cary accepted the call and began to make preparation for the ministry that God has birth inside of her.
Excited about the vision that God has given her, Pastor Cary readily shared it with a few family members and friends. Once they heard the vision and saw how God was moving in Pastor Cary's life, they immediately caught hold of the vision and began working diligently to move forward with the plans that God has for DDM. In November 2019, God blessed DDM to be able to obtain a place to worship. On December 1, 2019, God blessed Pastor Cary and DDM to hold their first worship service in Suffolk, Virginia. Less than a month later, God opened the door for DDM to secure a place in Newport News, Virginia where they currently hold Sunday worship services. In this timespan, God has blessed her ministry to grow from near and far.
Since accepting the call to Pastor, she has birth Divine Intercessory Pray (DIP), which allows believers to dip into the power of God through prayer. She has also been given the vision for the following ministries: JOYFUL (Senior's Ministry), ARMY (Youth Ministry), WIG (Women's Ministry), MIGHTY (Men's Ministry), REACH (Outreach Ministry) and SHACKLE (Prison Ministry). Pastor Cary is also the Overseer of Pastor Frederick Ombati Mokua and Working for God Ministries in Kisii Kenya, East Africa.
Pastor Cary has been ministering under the apostolic prophetic anointing to various denominations for several years; preaching and teaching to a multi-cultural and changing society. She has conducted numerous workshops and has a heart for God's people. Pastor Cary is an anointed woman of God, a prophetic gospel preacher and teacher who does not mind helping those in need. Pastor Cary is known for her kind words, caring heart, and showing love to everyone she encounters. She has a passion for Leadership Training and Administration as well as Spiritual Growth. She can be found facilitating workshops and conferences on numerous topics such as healing women back into wholeness, breaking strongholds and shackels, and being able to walk and withstand with bruised heels. Pastor Cary is often called upon to preach at Women conferences, revivals, church and Pastor's anniversaries and to mentor and counsel individuals from a spiritual aspect.
Pastor Cary was licensed in May 2013 to preach the gospel and ordained in May 2016 into the gospel ministry. In her previous role as an Associate Minister, Pastor Cary lead the Single's Ministry, Joshua Generation, and the Women's Ministry. She also taught Sunday School, Vacation Bible School (VBS) and Bible Study. Pastor Cary also led Sunday Worship Service and often called upon to preach in the absence of the Pastor.
Pastor Cary holds an Associate in Applied Science degree in Information Systems/Networking from Thomas Nelson Community College, a Bachelor of Science degree in Business Management with a minor in Information System from Hampton University, a Master of Divinity from Samuel DeWitt Proctor School of Theology, Virginia Union University; all in which she received Summa Cum Laude and Magna Cum Laude.
Pastor Cary has received numerous honors and awards for her outstanding service to the church and the community. Some of them includes the Honors Council Award from Hampton University, a member of the Golden Key International Honor Society, Cambridge Who's Who Among Executive and Professional Women Honors Edition, elected to participate in Barack Obama's Presidential Inauguration, and Outstanding Women in the Community Award from Miracle Temple Baptist Church in Newport News, Virginia as well as recognized and awarded for being one of the anointed women of God speakers.
More than any of these blessings that have been afforded to her by God, Pastor Cary loves the Lord with her whole heart and desires that souls may be saved. She is not ashamed of the gospel and believes that if we have faith, all things are possible; because faith comes by hearing and hearing by the word of God (Romans 10:17).
You may personally contact Pastor Cary via email at ddmpastor@gmail.com or by calling the church office.